Health Smart
Make smart choices for a healthier, happier you.
Part of our mission is to care for the community. To us, that means offering nutritious options, educational activities, and fitness opportunities so that the healthy choice is an easy choice.
Look out for Dietitian-approved products in featured ads.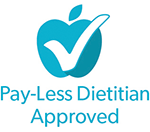 Learn food facts and prep tips at monthly eduKitchen demos.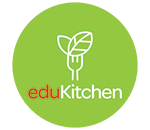 Kick the Fat at our annual 5k run/walk, and earn rewards from our fitness partners.
Fitness Partnerships
Pay-Less Health Smart partners with local gyms to help you get started on your fitness journey! Participate in a Health Smart activity to earn gym rewards. Members from select Fitness Partners* can also present gym membership cards at Pay-Less ONE to receive a 10% discount off natural/organic products. *Pay-Less ONE 10% off promo available to members of Custom Fitness, Paradise Fitness, and Synergy Studios.







Nutrition Services
nutrition: (noun) food or nourishment
As a leading provider of nutrition in Guam, we embrace our role to nourish our community for growth, health, and happiness. Let our Registered Dietitian serve you beyond the shelf to answer your questions, enhance your knowledge, sharpen your skills, and equip you with the tools you need to achieve your goals. See below to register for a consultation at Pay-Less O.N.E. or Pay-Less Maite.
Personal Shopping: In this 30-minute consultation, learn to modify your daily meals to meet your wellness goals. Shop with our dietitian and receive a customized shopping list based on your sensitivities, restrictions, and special preferences.

Health Management: For various health conditions, proper nutrition can help control numbers, prevent further decline, and improve quality of life. Get a complete nutrition assessment from our dietitian and receive a tailored plan to meet your health needs. *Physician referral required

Options:
(1) Single appointment
(2) Diabetes package: 2 individual consultations + 6-class series

Diabetes Management Series: In this series of 6 classes, learn the facts about diabetes, receive a tailored plan, track your progress, and get the support you need to take control of your health. *Physician referral required.
About our Dietitian
Registered Dietitians (RDs), also known as Registered Dietitian-Nutritionists (RDNs), receive extensive training that combines academic preparation with hands-on practical patient experience. RDs must complete a minimum of a bachelor's degree, participate in an accredited practice program involving direct patient interaction, and pass a national registration exam. In Guam, qualified RDs are among the nutrition professionals licensed to provide medical nutrition therapy.
Bachelor of Science in Food Science & Human Nutrition, University of Hawaii at Manoa

Sodexo Dietetic Internship:

The Queen's Medical Center, Honolulu, HI

Sodexo Services Guam, Hagatna, GU

Guam Memorial Hospital Authority, Tamuning, GU

Passed Registration Examination for Dietitians in 2015

Licensed Clinical Dietitian by the Guam Board of Allied Health Examiners since 2016